BEAUTY
ByLeira Aquino
Nov 21, 2023 04:09 AM EST
Wondering how models maintain their flawless skin and keep their makeup impeccable?
Beauty experts and models have shared some of their best-kept skincare and makeup secrets over the years.
Here are 10 beauty tips from the pros to elevate your skincare routine and makeup looks. 
(Photo : Photo by EKATERINA BOLOVTSOVA from Pexels)
1. Wash your face twice a day – Kendall Jenner
Supermodel Kendall Jenner revealed in an exclusive interview with Byrdie why she makes sure to wash her face at least twice a day every day. 
"I've always been super [meticulous] about washing my face — and that's even before I started modeling. But it's definitely enhanced now because I wear so much makeup all the time. I wash my face at least two or three times a day. My sisters, since they're a little bit older than Kylie and I, they've always wanted to help prevent anything that they've gone through when they were our age," Jenner shared. "So they're like, 'Never touch your face, never pick your face, always wash your face, and wear eye cream.' They literally give us everything that we should do."
"So ever since then, we've started taking skincare really seriously," she added.
Board-certified dermatologist Dr. Saya Obayan told Prevention that washing the face twice a day, both in morning and night, is ideal because the skin produces sebum and oil throughout the day.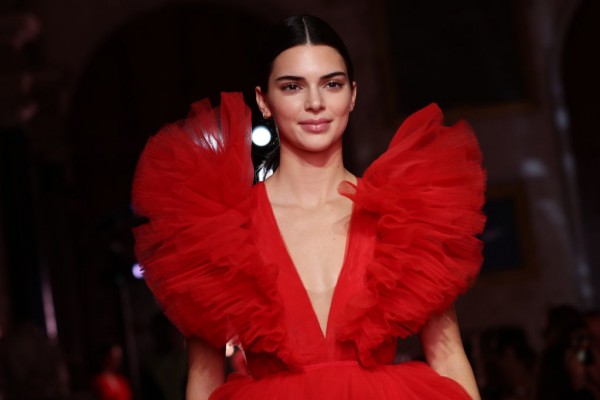 (Photo : Vittorio Zunino Celotto/Getty Images)
2. Use a blush shade that is the color of your cheeks when flushed – Bobbie Brown
Renowned professional makeup artist Bobbi Brown, the founder of Bobbi Brown Cosmetics, advised opting for a blush shade that mimics the natural flush of your cheeks.
Stephanie Darling, a beauty expert and editor at Sunday Life, described this as the "best blush tip" she had received.
"There's nothing that makes a woman look prettier than a shot of blush applied with a brush," Darling quoted Brown as saying. "Your perfect blush shade is the colour of your cheeks when you are flushed."
3. Clean your face before and after workout – Karlie Kloss
Former Victoria's Secret model Karlie Kloss revealed her secret to avoiding acne breakouts.
"I get breakouts when I wear makeup to exercise, so I clean my face before and after I work out," Kloss shared, according to Elle.
According to Healthline, Dr. Susan Massick, a dermatologist at the Ohio State University Wexner Medical Center, recommends cleansing your face and removing makeup before exercising. When blood flow increases during exercise, pores tend to open up. Makeup residue might trap sweat and bacteria in these enlarged pores, potentially leading to clogged pores and acne.
4. Drink lots of water and get enough sleep – Candice Swanepoel 
Drinking lots of water and getting sufficient sleep should be part of your routine to maintain your healthy skin, according to Candace Swaneopel.
"I like to follow a consistent routine, drink loads of water, exfoliate regularly, get a good amount of sleep, and adjust my products depending on the weather," Swaneopel was quoted as saying by British Vogue.
5. Change your moisturizer depending on the weather – Sara Sampaio
Adapting skincare products based on weather conditions isn't a novel concept. Supermodel Sara Sampaio shared with British Vogue that she follows this practice.
"I'll change my moisturiser depending on the weather. If the weather is dry, I'll use a very rich moisturiser. And if it's more humid, something lighter," she said. 
6. Sun protection all day, every day – Melanie Grant
Almost all dermatologists and beauty experts have this one advice to give: don't skip your sunscreen. 
Skincare expert Melanie Grant emphasized this skincare tip on her website. 
"Sun protection is a non-negotiable part of your skincare routine year-round," Grant wrote. "During summer, it's absolutely paramount for your skin health to apply a broad spectrum SPF50 as the final step in your morning routine. And, of course, ensuring you are reapplying every two hours when spending time outside."
7. Try the golden minute skincare hack – Renée Rouleau
Celebrity esthetician and trusted skincare expert Renée Rouleau shared the "golden minute" skincare hack on her blog for those who want to keep their face moisturized and protected but don't have the budget for expensive products, Hola reported. This term describes the 60-second timeframe immediately after showering when your bare skin is highly susceptible to dehydration.
"When your skin has no moisture, its health is at risk. After washing the face and patting dry with a towel, your bare skin is most vulnerable to dehydration through a process called 'osmosis,'" Rouleau explained.
"You have a 60-second window before moisture evaporation will occur," she added. "Immediately apply a product that will seal in the moisture, and your skin will reap the benefits."
8. Ice your face before going to bed – Jasmine Tookes
Former Victoria's Secret model Jasmine Tookes told Elle magazine that her nighttime ritual includes icing her face.
"I learned to ice my face right before going to bed from my mom's dermatologist a long time ago and I've done it ever since," Tookes said. "You take an ice cube and run it all over your face until it melts away and it leaves your pores really tight and your face really firm."
Icing the face is recognized for its benefits, like diminishing puffiness, calming inflammation, and addressing acne.
9. Use synthetic brush for foundation – Liz Kelsh
Makeup artist Liz Kelsh recommended using synthetic brushes for the application of foundation, according to Darling.
"If a makeup brush is your tool of choice for foundation application, make sure the bristles are synthetic," Kelsh advised. "The fibres are less porous, meaning liquid makeup is transferred onto the skin rather than soaked up by the brush."
10. Keep your skin hydrated – Alessandra Ambrosio
Alessandra Ambrosio, a former Victoria's Secret Angel, revealed to Harper's Bazaar that she keeps her skin hydrated to prevent early aging and preserve her flawless complexion.
"I try to keep my skin very hydrated with lots of moisturisers and face serums," Ambrosio said. "I also always wear SPF to prevent wrinkles."